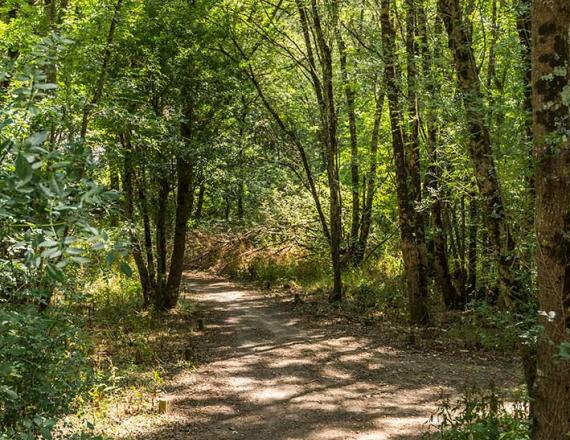 The pré Moreau site, located in Pont Saint Martin, is a preserved natural area along the river Ognon.
It has been restored and now hosts an educational garden and an interpretive trail for families.
Some hives, protected by a fence, allow visitors to discover and safely observe the activity of bees.
Not far stand two menhirs... The Dames de Pierre (Stone Ladies) and their legend...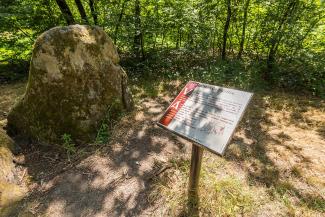 The legend of Dames de Pierre

The thousand year old lake has inspired this legend.
It is said that there used to be a wealthy Gaulois settlement in this place and Saint Martin of Vertou planned to evangelize them.
But the inhabitants were so reluctant that Saint Martin, very angry, asked God to make the settlement and its people disappear in a fault covered with water. Only the couple who had warmly welcomed the Saint, had been alerted of the upcoming disaster… 
As they ran away with Martin, they were ordered not to look back...
The next morning, a human-shaped rock was found in the marsh.
The curious lady had not been able to resist the temptation to look back and had been changed into a stone statue. 
That's why the menhirs of Pont Saint Martin are called Dames de Pierre (Stone Ladies).