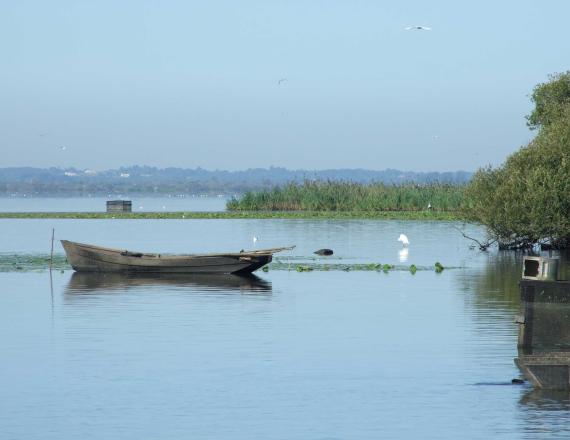 Several viewpoints enable you to admire Grand Lieu lake.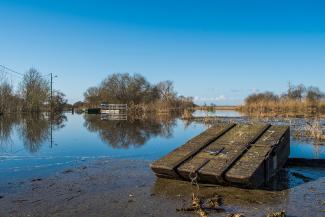 La Chevrolière – Passay
From Passay, old fishermen's village, you can walk to Grand Lieu lake, either in winter with its winter Harbour or in summer with its summer Harbour ! Every year on August 15th and the nearest Sunday, the Fishermen's festival is held at the summer harbour : it is a unique opportunity to go for a boat ride on the lake. You can also climb up the observation tower of Grand Lieu lake Fishermen's House and gain height to admire the lake ! In Passay, you will as well be able to watch birds with guided visits provided by the ornithological observatory.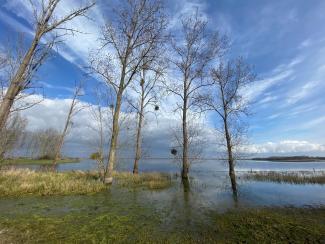 Saint Lumine de Coutais
There are several viewpoints over the lake in Saint Lumine de Coutais.  The first is the harbour : accessible all year long, it offers a view on « Canal du Grand Port ». In winter, when the lake surface area is at its maximum, you can go near the lake if you follow the road from the harbour towards the village of  « La Tuilerie », then « La Salette»  as far as « Malsaine ». If you want to see it from a higher place, you can climb up Saint Lumine de Coutais bell tower.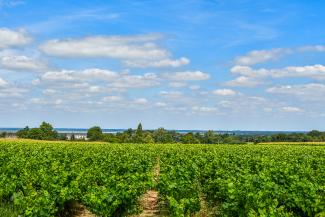 Saint Philbert de Grand Lieu
Even if the lake is recorded in Saint Philbert de Grand Lieu Land Registry, it is not so easy to see it from this place. However, if you follow the Hauts du Lac hiking trail (section shared with the Tour du lac de Grand Lieu long distance footpath), you can catch a sight of it, either from the starting point of the tour or around the place called « Grandchamp ».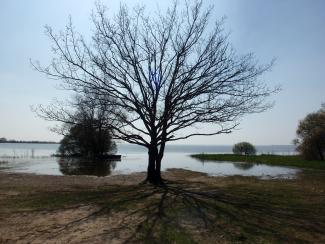 Saint Aignan de Grand Lieu
The viewpoint at Pierre-Aigüe is accessible in summer. From the carpark, just walk along a small path which will lead you to one of the most beautiful spots close to the lake. A mobile observatory offers the opportunity to discover the fauna.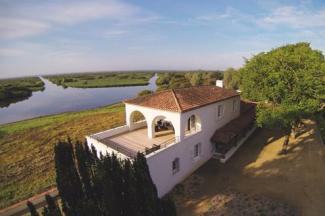 Bouaye
The Maison du lac de Grand Lieu offers another viewpoint over the lake from the Pavillon Guerlain terrace.