Montbert is renowned for the commemorative stained-glass windows of its parish church Notre Dame de l'Assomption, which are an important part of our historical heritage.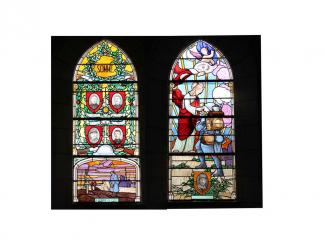 Made in 1921 by the Parisian master glass-maker G. Léglise, the stained-glass windows refer to World War I : they feature soldiers from Montbert who were killed in action.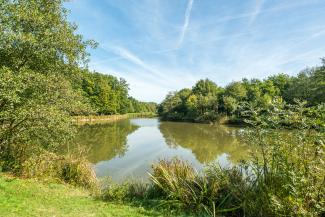 Qualified by the Family Tour Label, the small lake of Chantemerle is a pleasant leisure place to stroll and relax. Accessible and secured, it offers activities for the whole family and fishing is allowed. (picnic tables, fishing stand for disabled).
To do in Montbert :
Visit Mélisse Garden, taste local products at the Hautes Granges farm, walk on the patrimonial tour.