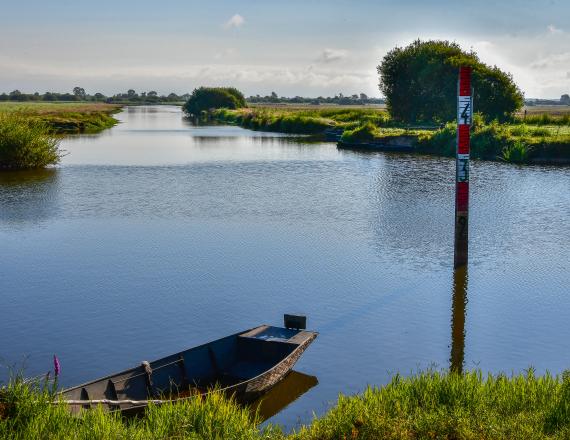 Between grazing fields and hamlets with traditional architecture, Saint Lumine de Coutais offers several points of view on the lake and its marshes.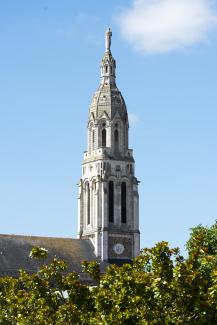 Climb up the bell tower of St Leobin church (40 meters high) to have a large panoramic view on this authentic charming landscape.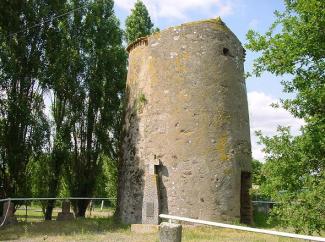 As you go up, observe the clock mechanism and the belfry with its impressive oak structure where the four bells are hung.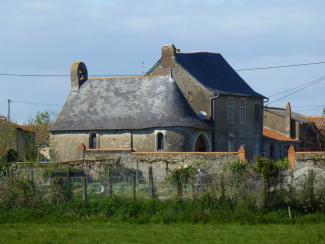 Le prieuré de Saint Symphorien
Son origine remonte à la donation faite à l'abbaye de Villeneuve en 1201 de biens fonciers sis en Saint-Lumine. Aujourd'hui, nous pouvons voir un corps de logis caractéristique du XVIème siècle avec notamment des fenêtres à meneaux en pierre. La chapelle est plus ancienne et remonterait au XIIIème siècle. Le 17 février 1618 y fut célébré le mariage de Louis de Sesmaisons, sieur de l'Isle, avec demoiselle Françoise de Vauldray, dame de la Haye (la seigneurie de la Haie a droit de justice sur une partie de Saint-Lumine).
Au cours du XVIIIème, les moines désertent le prieuré, mais le domaine de Saint-Symphorien constitue cependant à la veille de la Révolution une des plus belles métairies de la paroisse.
À la veille de la Révolution, trois seigneuries se partagent le territoire de la paroisse :
Le marais commun, la Padiolière, le Pas-Clavier, le Pé-Gobin, la Bromière dépendent de la vicomté de Loyaux qui, anciennement relevait du duché de Bretagne et depuis le rattachement de cette province fait donc partie du domaine royal.
Le reste de la paroisse se divise à part égale entre la juridiction du Prieuré et celle de Villeneuve et la Haie ; ce sont là deux seigneuries ecclésiastiques qui n'ont qu'un droit de basse et moyenne justice, mais qui perçoivent des droits sur les récoltes de céréales et de vin.
Les moines du prieuré de Saint-Philbert et ceux de l'abbaye de Villeneuve sont représentés par des officiers de justice habitant la paroisse telle la famille Reliquet.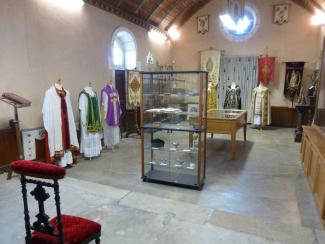 Le musée d'Art sacré et Clos des buis
Le Clos des Buis, au nord du bourg de Saint-Lumine-de-Coutais, est constitué d'un ensemble comprenant la cure qui date du début du XVIIIème siècle, l'ancienne cure (dépendances actuelles avec le four à pain), la chapelle Notre-Dame du Chatelier et le jardin.
Le buis, arbre sacré dans l'antiquité, tant chez les Gaulois que chez les Romains, symbole d'éternité par son feuillage persistant et son bois dur, est souvent présent sur les sites des villas gallo-romaines.
Ici, il se présente sous forme d'une haie composée d'une douzaine de souches située le long du mur nord du cimetière. Ces buis arborescents atteignent une hauteur de huit à neuf mètres, ce qui est assez exceptionnel en France.
Il est situé à coté du Musée d'Art Sacré. Celui-ci est ouvert une fois par an lors de la journée du patrimoine, au mois de septembre. D'autres animations exceptionnelles permettent parfois de le visiter.
To do in Saint Lumine de Coutais : 
Visit the Grand Lieu farm, ride or walk with donkeys in the marshes.