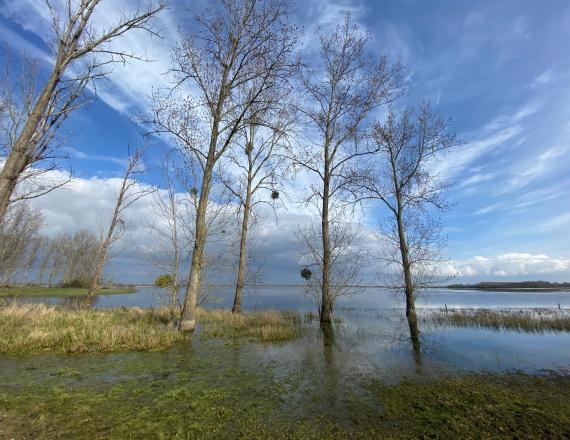 The mysterious Grandlieu lake is the oldest and largest natural lowland lake in France in winter. It has shaped the sceneries of neighbouring communes. 
Une richesse naturelle unique
Sa faible profondeur et la végétation luxuriante qui ceinture le lac de Grand Lieu, font de lui un écosystème unique en Europe. Deuxième réserve ornithologique, après la Camargue, cette réserve naturelle dont l'accès est rigoureusement réglementé, est dotée du label de zone humide d'intérêt mondial.
Le lac est composé d'une flore abondante: les eaux libres, les roselières boisées, les herbiers flottants - constitués des nénuphars blancs et jaunes les plus importants de France - et les prés-marais ou prairies inondables exploitées par les agriculteurs. Ces dernières accueillent alors les troupeaux de vaches nantaises, en été.
Quelques sites et fenêtres permettent de découvrir et observer le lac : découvrez l'ensemble des informations sur le site web du lac de Grand Lieu.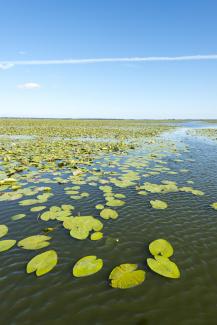 Some figures about the lake


Surface area : 3500 hectares in summer and 6500 to 7000 in winter
Maximum depth : 3 meters
270 bird species
50 mammal species including otters
12 frog species including brown frogs
30 fish species including eels
550 plant species
650 hectares of the site are classified as regional nature reserve
they are under the control of the Loire-Atlantique hunting federation and the National Foundation for Habitat Conservation who monitor the lake ecosystem, count the birds and follow up species.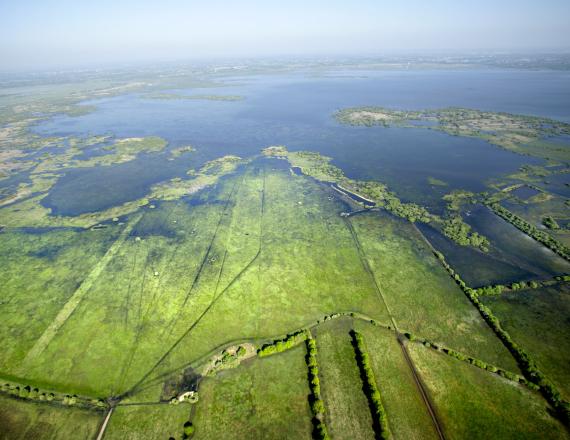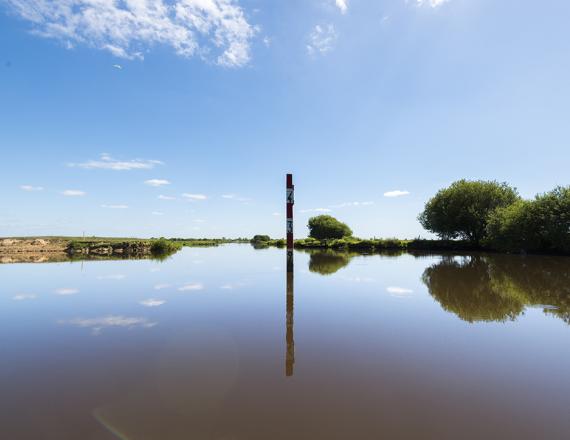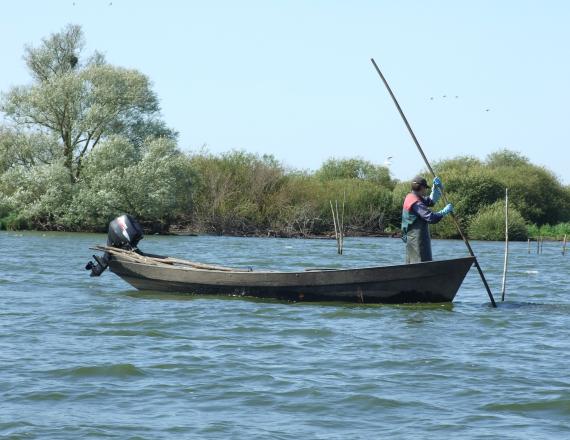 Le pass "Lac de Grand Lieu"
Le pass Lac de Grand-Lieu permet de visiter les 5 sites touristiques autour du lac en réalisant des économies.
Achetez-le en ligne ou dans nos bureaux d'information touristique.