Saint Colomban is rich of a remarkable built heritage such as mills and castles you can sight strolling around.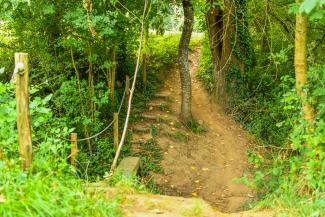 With varied landscapes (woods, vines, streams, paths) and situated in the heart of a bocage scenery, Saint Colomban offers a nice point of view on the Boulogne valley and also overlooks the Logne valley.
To do in Saint-Colomban :
Visit the church garden, hike, taste local products at the Rublé farm.